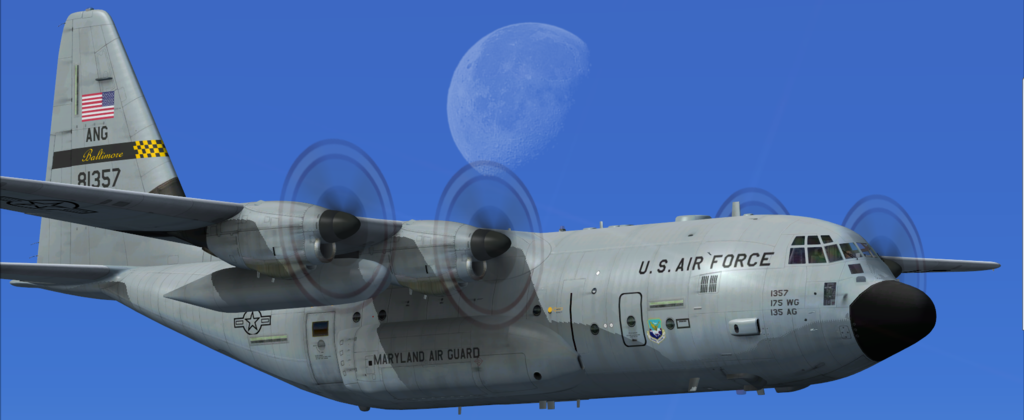 Hi pilots! Time to hop in that Herky-bird for another adventure Back in Time!
Due to recent temporal fluxuations in Norway HQ has instructed us to repair the damage using the
Singularity Drive.
Scenery files:
Thursdays flightplan is as follows:

Flesland Norway departure (ENBR)
Haukasen Norway (ENSG)
Roros Norway (ENRO)
Sundsval-Harnosand Sweden (ESNN)


A flightplan .PLN file for this flight can be found here:
http://1drv.ms/1O4aN5s
This flight will take place in classic FSX, but feel free to follow along in steam!
As always with these Around the World flights the preferred aircraft is the timeless Captain sim C130 Hercules, but feel free to use any cargo prop that can maintain 250 KIAS at around 20,000 ft. Please do Not bring a jetliner to this event because they stick out like a sore thumb and are a distraction.
-------------------------------------------
Not sure what to fly?
For those who don't have or don't want to fly the C-130, Storm was kind enough to document which are the best planes for these "Around the World" cargo flights. This should help you decide.
An-12 Most similar to C-130. Most extras (airbrake, autothrottle, paradrop). Russian annotations. Most difficult to fly.
An-32 Most frame-rate friendly. Best cockpit model. Easy to fly except long spool time. Needs refueling on long flights.
Howard 500 Easy for piston engine pilots. Best climber. Tail-dragger. Performance tails off at altitude. Poorest frame rates.
C-119 Boxcar Easiest to fly.

Re-engined (French) variant: Faster. Normal climb rates.
Normal engine variants: Slower. Half the climb rate so gets left behind on short-medium length flights.
Comparative flat-out speeds:
Comparative Framerate Friendliness Indices:
Happy landings,
Lazer
please visit my Onedrive here: