Hi star pilots! Looks like May the fourth is quickly approaching, so lets assault the DeathStar! On a live stream!
Please join us as we celebrate Star Wars with an exciting attack on the DeathStar as we re-create the Battle of Yavin!
As a special treat, after the assault we will enjoy a viewing of the ONE that started it all:
Star Wars-episode IV: a New Hope.
This flight will take place using
JoinFS on the Global server.
SCENERY and FLIGHT Plan files:
https://1drv.ms/f/s!AsFIlxhwmWg9gmY1mZvL87BX7dIh
Aircraft:
For this assault we will be flying X-wing fighters and Y-wing bombers which you can get from the links below if you don't already have them!
Download the X-wing here:
https://flyawaysimulation.com/downlo...m-t-65-x-wing/
Download the Y-wing here:
http://www.allflightmods.com/flight-...blt-a4-y-wing/
Download the Falcon here:
https://www.rikoooo.com/downloads/viewdownload/8/160
This event will be live streamed on Twitch as part of my 24 hour live Star Wars party! Watch here beginning Sunday night @ midnight:
https://www.twitch.tv/lazerbolts
Here's short video to help prepare us for the Fourth!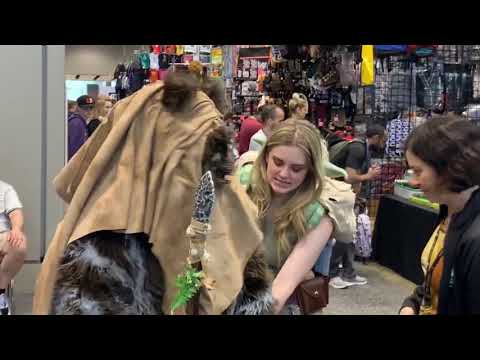 Hope to see everyone there! And may the fourth be with you!
Happy landings,
Lazer
Please visit my Onedrive:
https://1drv.ms/f/s!AsFIlxhwmWg9gXDknswc2wPvdr1p